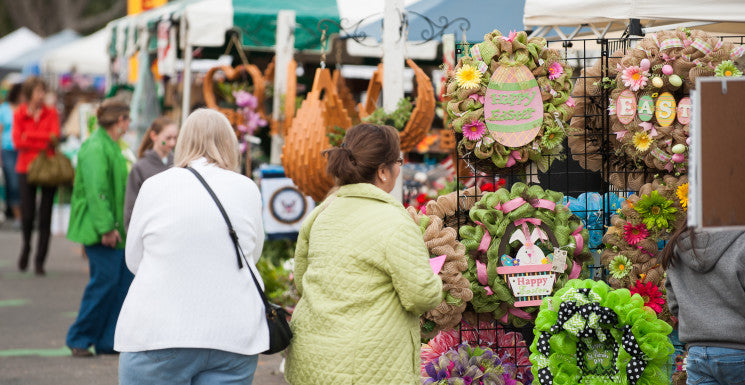 New event! 3/18/2017 - St. Patrick's Arts & Crafts Festival in Dublin, GA
Today we received some luck o' the Irish!  Musta been the Irish Spring soap I'm a wearin'!
We'll be exhibiting at the Dublin, GA St. Patrick's Art & Crafts Festival for the first time!
When:  Saturday, 3/18/2017 9am to 6pm
Where:  314 Academy Avenue, Dublin, GA 31021, United States


More details:
Explore the best of Downtown Dublin during the St. Patricks Arts & Crafts Festival on Saturday, March 18th from 9 AM to 6 PM as live music, performers, artisans, and food take center stage at Market on Madison and Bicentennial Plaza for a jig of epic proportions!
Featuring live entertainment and music, a children's petting zoo, beautiful landscaping, a huge dining pavilion and food court, guest information booths, and thousands of uniquely handcrafted treasures from across the Southeast, the Dublin St. Patricks Arts & Crafts Festival promises families a lively time in historic Downtown Dublin, Georgia.
With free admission and an area devoted wholly to kiddie fun, bring the whole family to enjoy slides, trains, mini coasters, and bounce houses, while savoring a bounty of food!
Google directions: