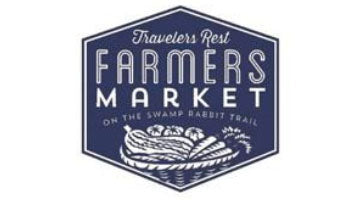 We started selling our work at festivals in October, 2016.  Since then we've been to 30+ events, racked up thousands of miles, numerous stays at AirBnb's and had enough out of town Pad Thai to last a lifetime!  #NoRegrets
However... despite the occasional local event, we didn't place a concentrated energy on local relationships.  That just changed, thanks to the TR Saturday Market.  TR (Travelers Rest) is home for us and this is where we are starting new building blocks to solidify our place in the local community as it continues to grow.
Beginning July 7th, we will have a place just ten minutes from the house, in the TR Saturday Market and we couldn't be happier!  After 7/7 we will be in 10 more TR Saturday Markets (check schedule here:  https://hiltabidel.com/pages/events).
Huge thank you to Valerie Richardson and the Board of Directors at the market for accepting us!  We are proud to call 29690 home and look forward to meeting more of our local customers face to face!  It is our absolute pleasure to be a part of the TR Saturday Market vendor community!
Whether you are "fans" of ours or just want to find some great deals on artwork, crafts or fresh food, or just listen to some good live music, c'mon out to the TR Saturday Market at Trailblazer Park from 8:30 to 12pm!  Check out their website here:  https://www.travelersrestfarmersmarket.com/
And, incidentally, the TR Saturday Market takes place in the very same park where our first event took place in October, 2016: Trailblazer Park!  We've come full circle. :)  
Sincerely,
Joe & Shelly