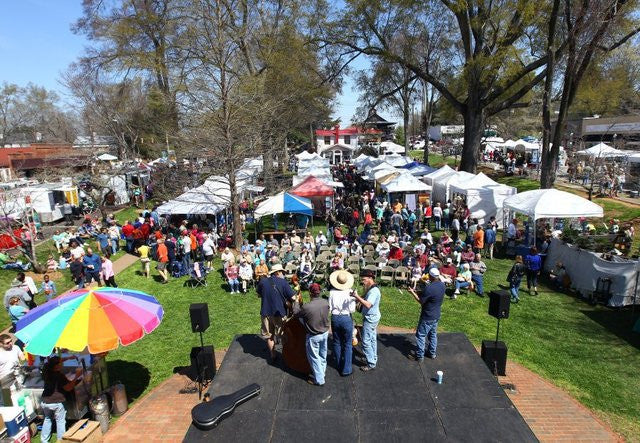 New event added! 4/1 & 4/2 2017 - Spring Jubilee 2017 in Pendleton, SC
We are thrilled to exhibit for the first time at Pendleton's Spring Jubilee event!  This is another great event for the whole family!   
When:  4/1 & 4/2 2017
Hours:  Saturday 10-6, Sunday 10-5
Where:  Pendleton, SC
More details:
Jubilee began in 1978 as a means to inaugurate tourism in Anderson, Oconee and Pickens Counties. It has become so much more – a rite of spring, award-winning event, premier festival of the upstate and a source of pride in the community.

Artisans from across the country vie for the coveted 100 spaces. Due to the festival's reputation for consistency and quality, thousands of people pour into historic Pendleton the first weekend in April. As patrons look at unique, one-of-a-kind arts and crafts, live entertainment fills the air with music, and local food vendors tempt you with smells of delicious foods. Be sure to bring the kids too for arts and crafts and other fun interactive activities.
Google Directions:
 For more information:  http://www.crownofthecarolinas.org/?page_id=204