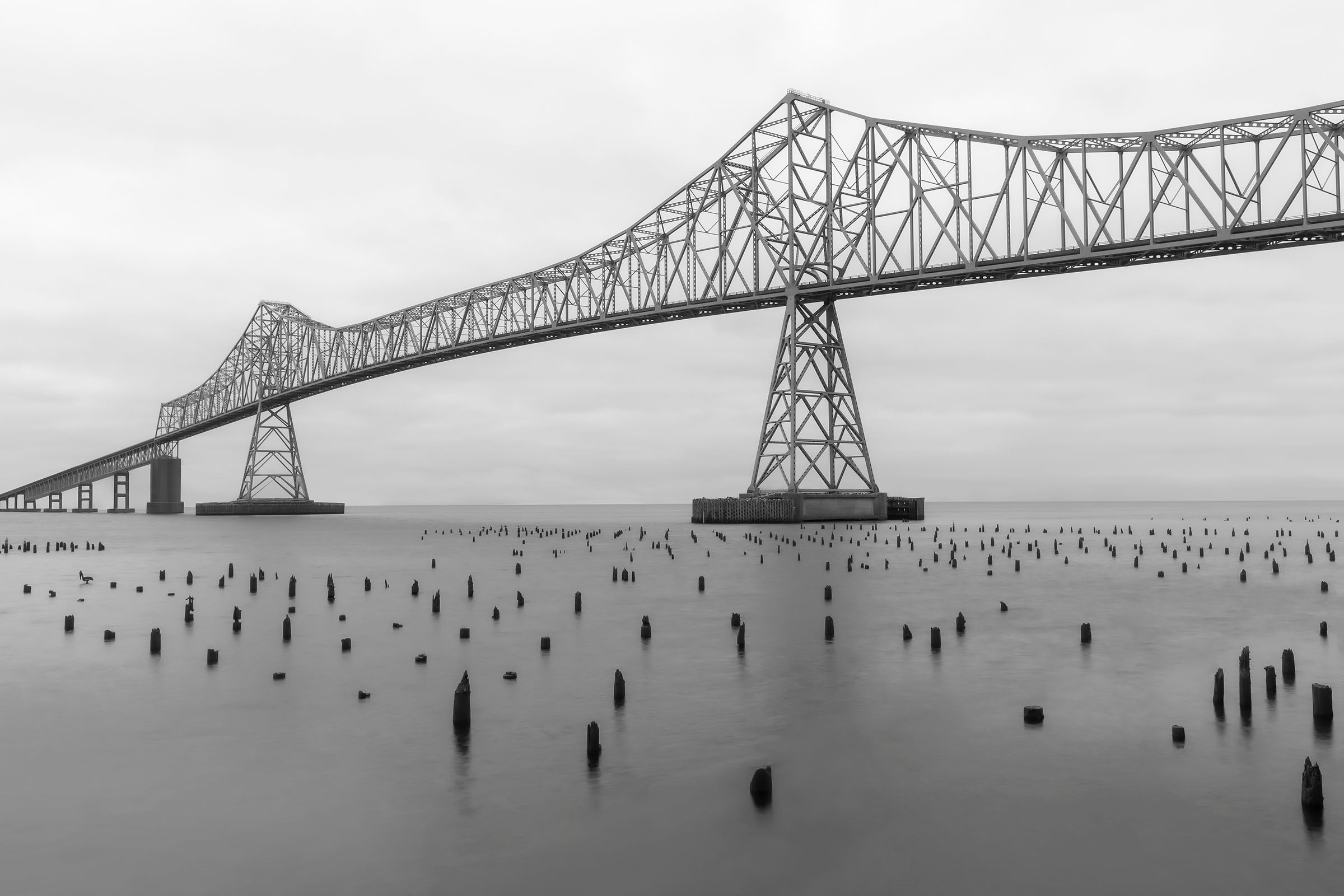 This photograph of the Astoria Bridge in Oregon was a favorite stop of mine on our 3,500 mile drive around the Pacific Northwest.  We looked all along the coast for objects in the water that we could get lost in.  The Astoria bridge and surrounding groynes were the ideal setting.  At this same location, Shelly and a juvenile bald eagle found themselves curious about each other.
Every image is available in Square format as well as the original aspect ratio (some available in panoramic). If you can't find the one you want, please contact us and we will assist.  
Note about paper: 11x14, 16x16 and 18x24 is the outside mat size and size frame you need. If you order any larger size in paper, there is no mat included and the size listed is for the paper.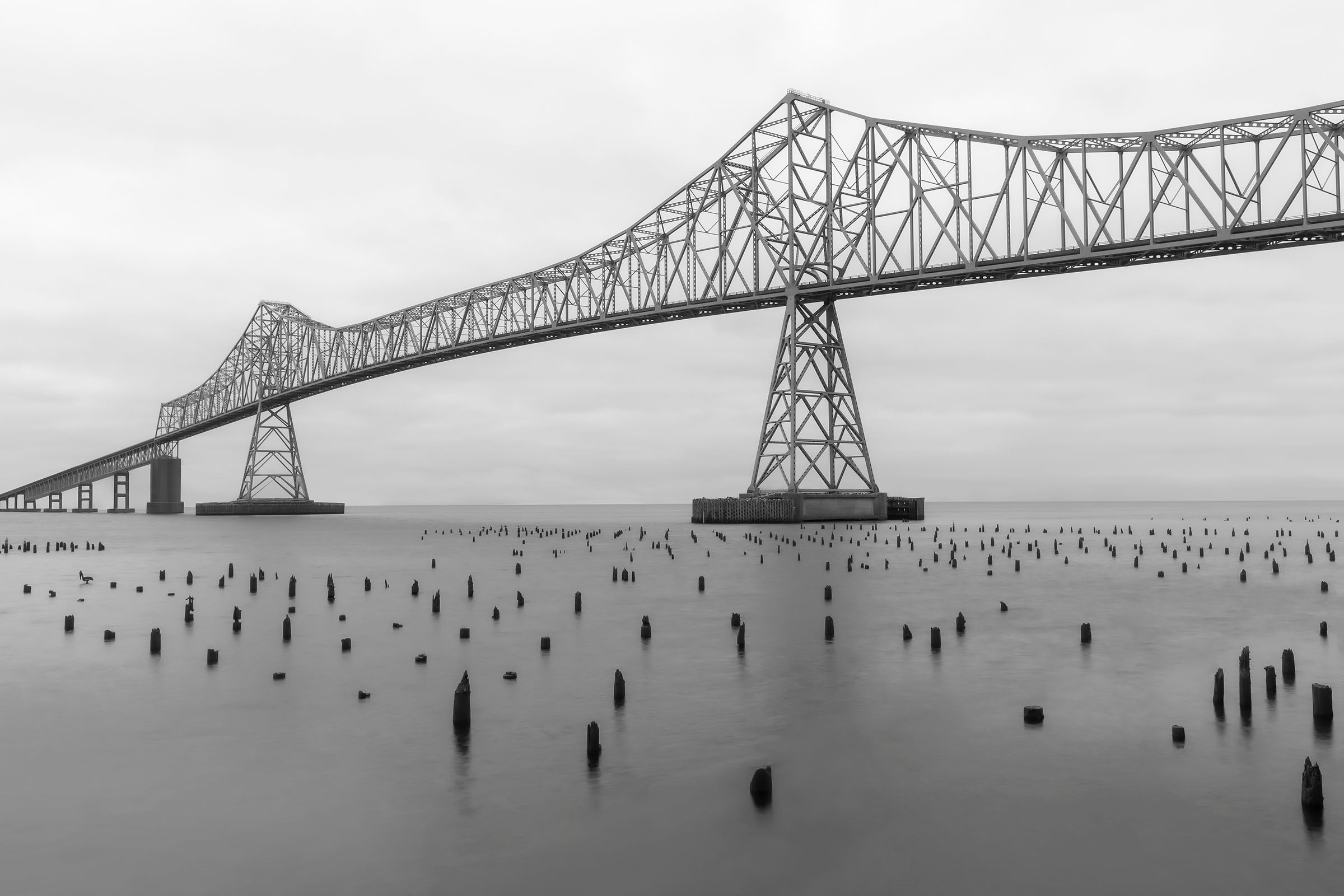 Astoria Bridge
Sale price

$35.00
Regular price
Choose options