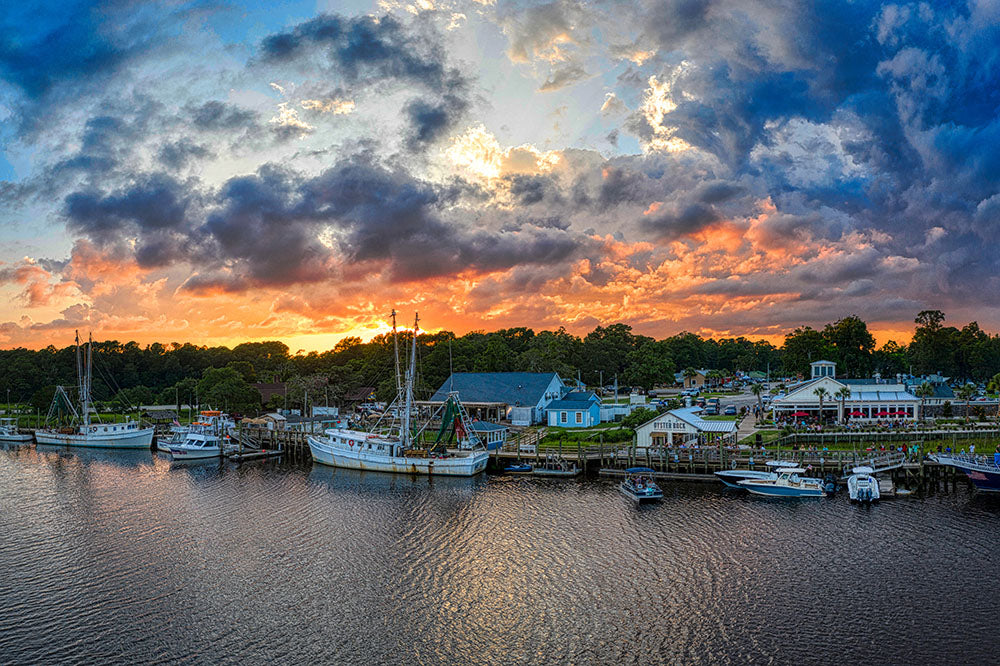 My parents retired in Calabash 30 years ago and spent the rest of their lives near the sea,  The waters edge was one of their favorite places to stroll and it became mine as well.  Here, the sun sets behind the idle shrimp boats near several great Calabash Seafood Restaurants.
Every image is available in Square format as well as the original aspect ratio (some available in panoramic). If you can't find the one you want, please contact us and we will assist.  
Note about paper: 11x14, 16x16 and 18x24 is the outside mat size and size frame you need. If you order any larger size in paper, there is no mat included and the size listed is for the paper.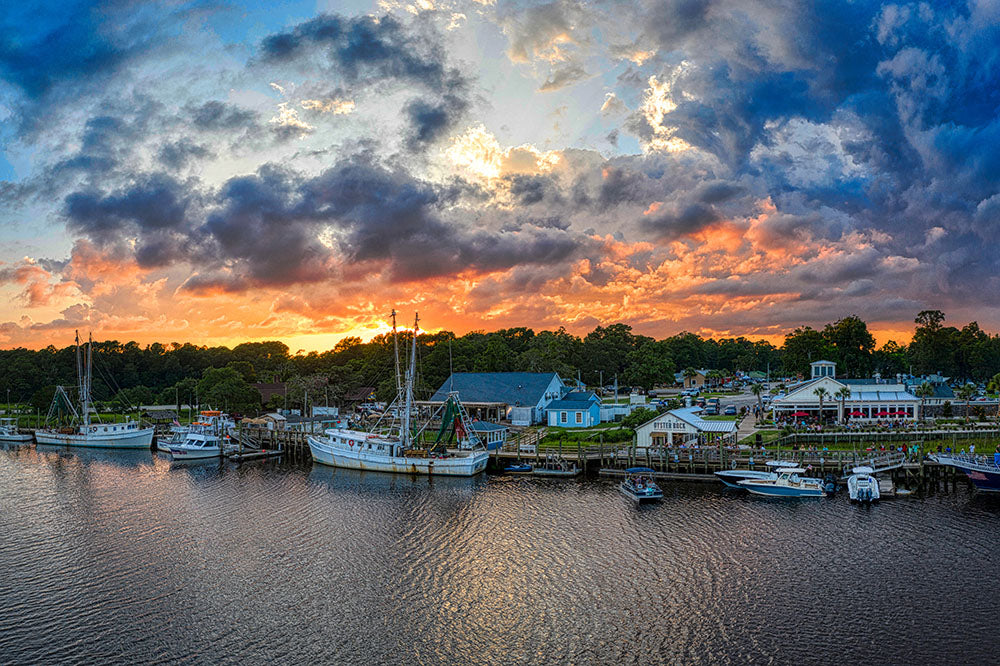 Calabash Shrimp Boats
Sale price

$35.00
Regular price
Choose options