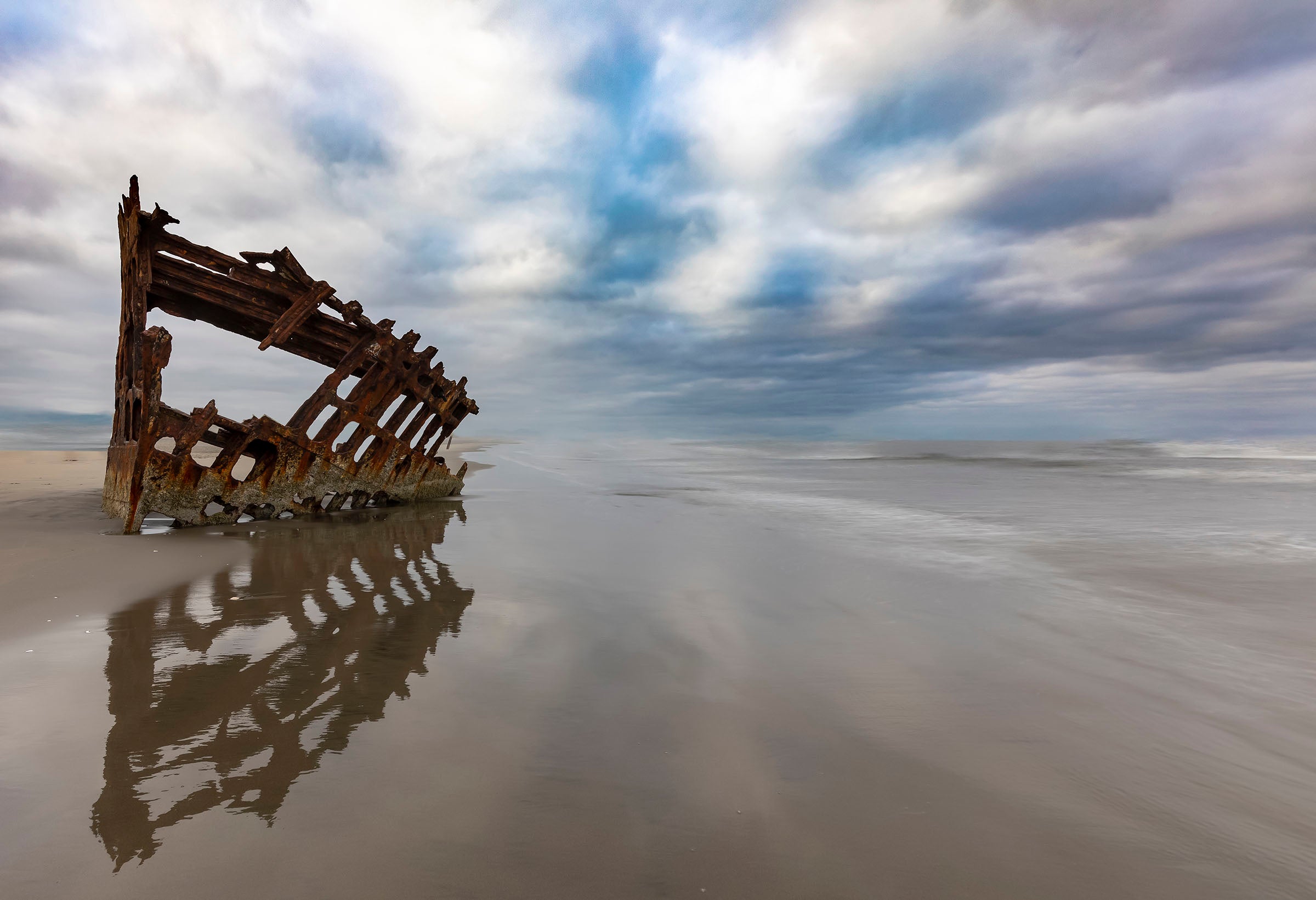 The rusty Peter Iredale shipwreck off the coast of Oregon has been ashore since 1906. The remains of the ship are not far from Astoria and can't be missed after you walk onto the beach.  
Every image is available in Square format as well as the original aspect ratio (some available in panoramic). If you can't find the one you want, please contact us and we will assist.  
Note about paper: 11x14, 16x16 and 18x24 is the outside mat size and size frame you need. If you order any larger size in paper, there is no mat included and the size listed is for the paper.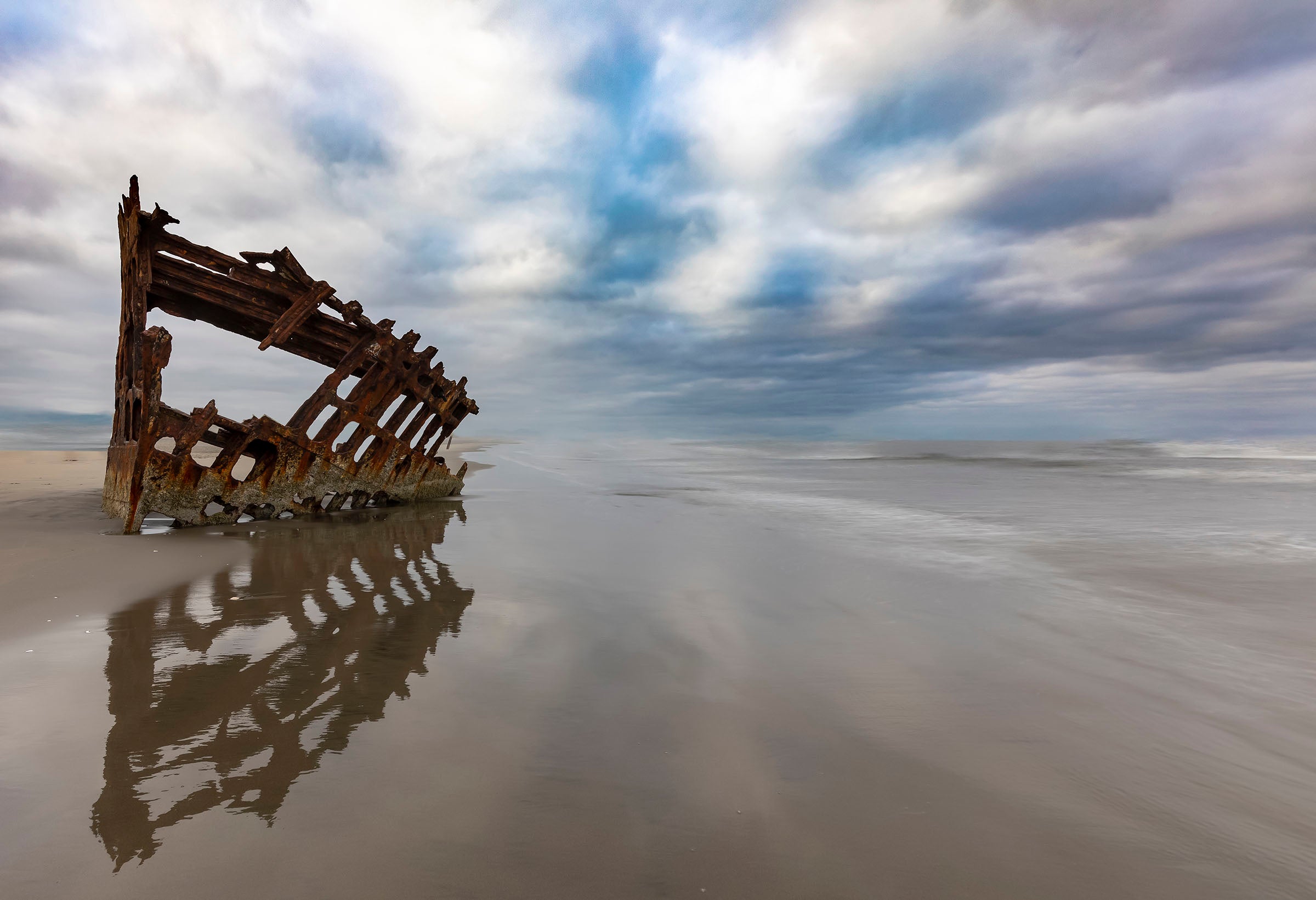 Peter Iredale Shipwreck
Sale price

$35.00
Regular price
Choose options