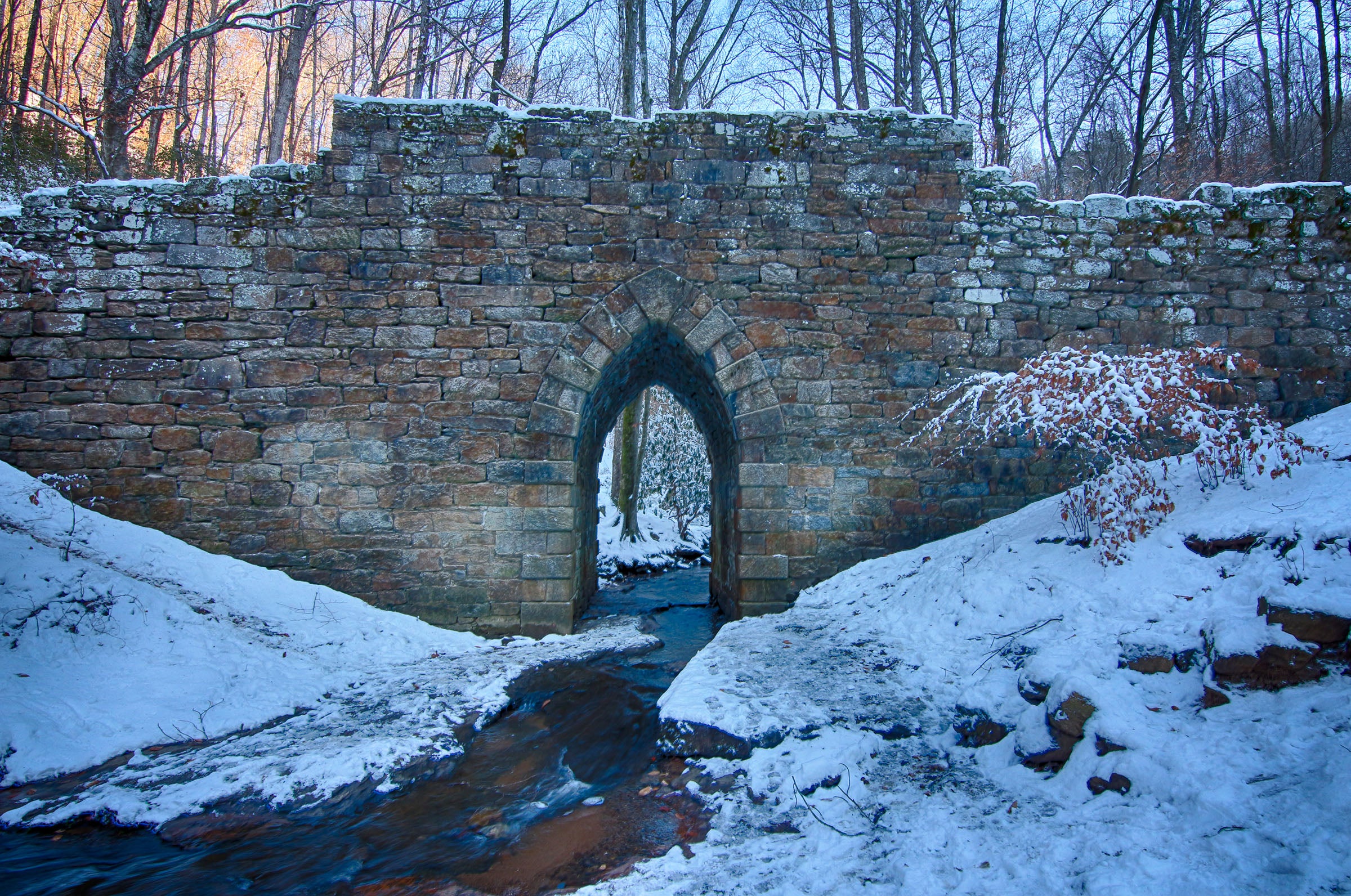 The 15ft gothic arch of Poinsett Bridge and its 130 feet of wedged stone is recognizable to anyone in Greenville County, SC.  It was built in 1820 and is the oldest standing bridge in South Carolina.  The bridge was part of the State Road that connected Charleston and Columbia with the North Carolina mountain communities into Tennessee.
Every image is available in Square format as well as the original aspect ratio (some available in panoramic). If you can't find the one you want, please contact us and we will assist.  
Note about paper: 11x14, 16x16 and 18x24 is the outside mat size and size frame you need. If you order any larger size in paper, there is no mat included and the size listed is for the paper.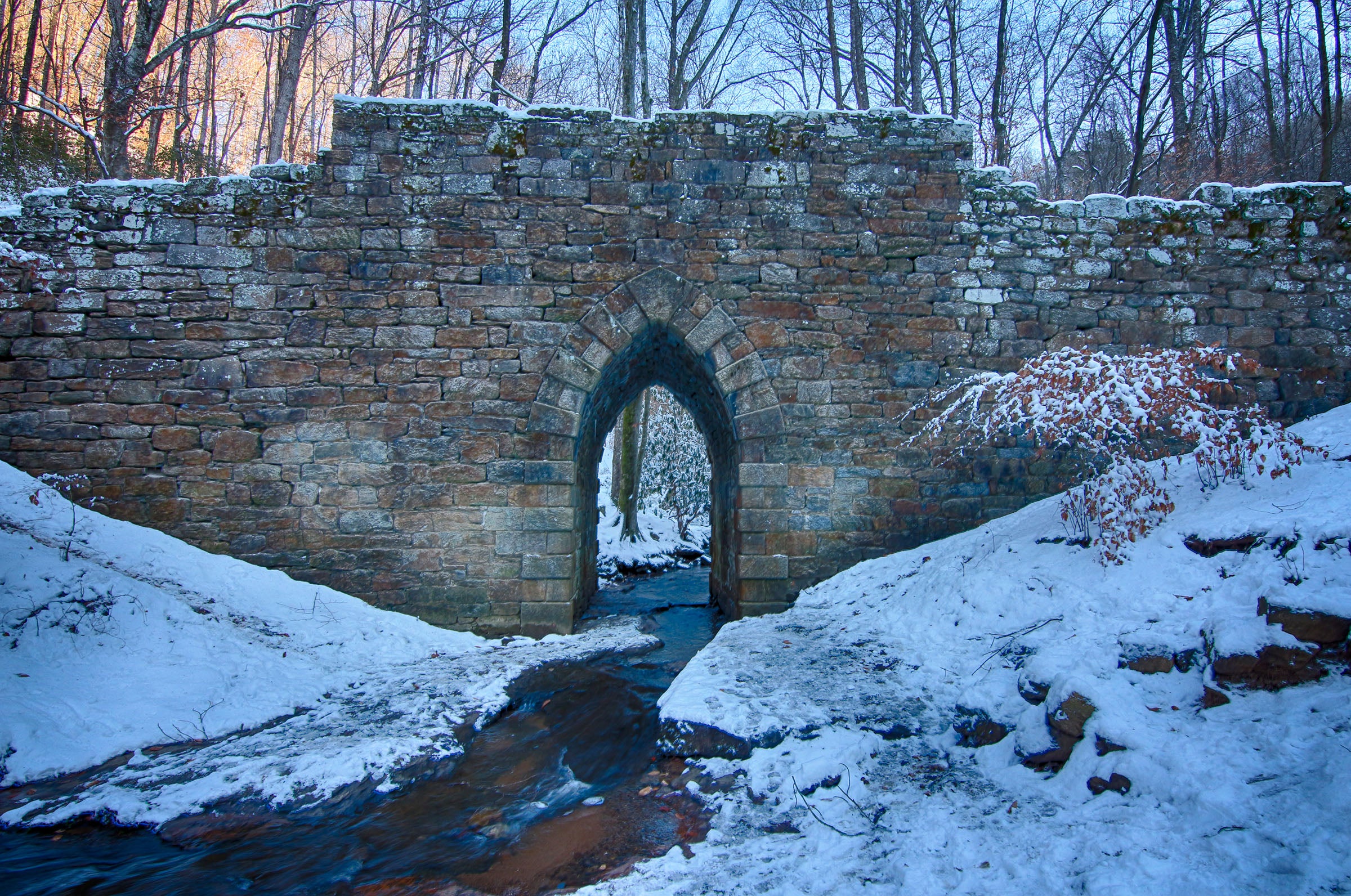 Poinsett Bridge Snow
Sale price

$35.00
Regular price
Choose options