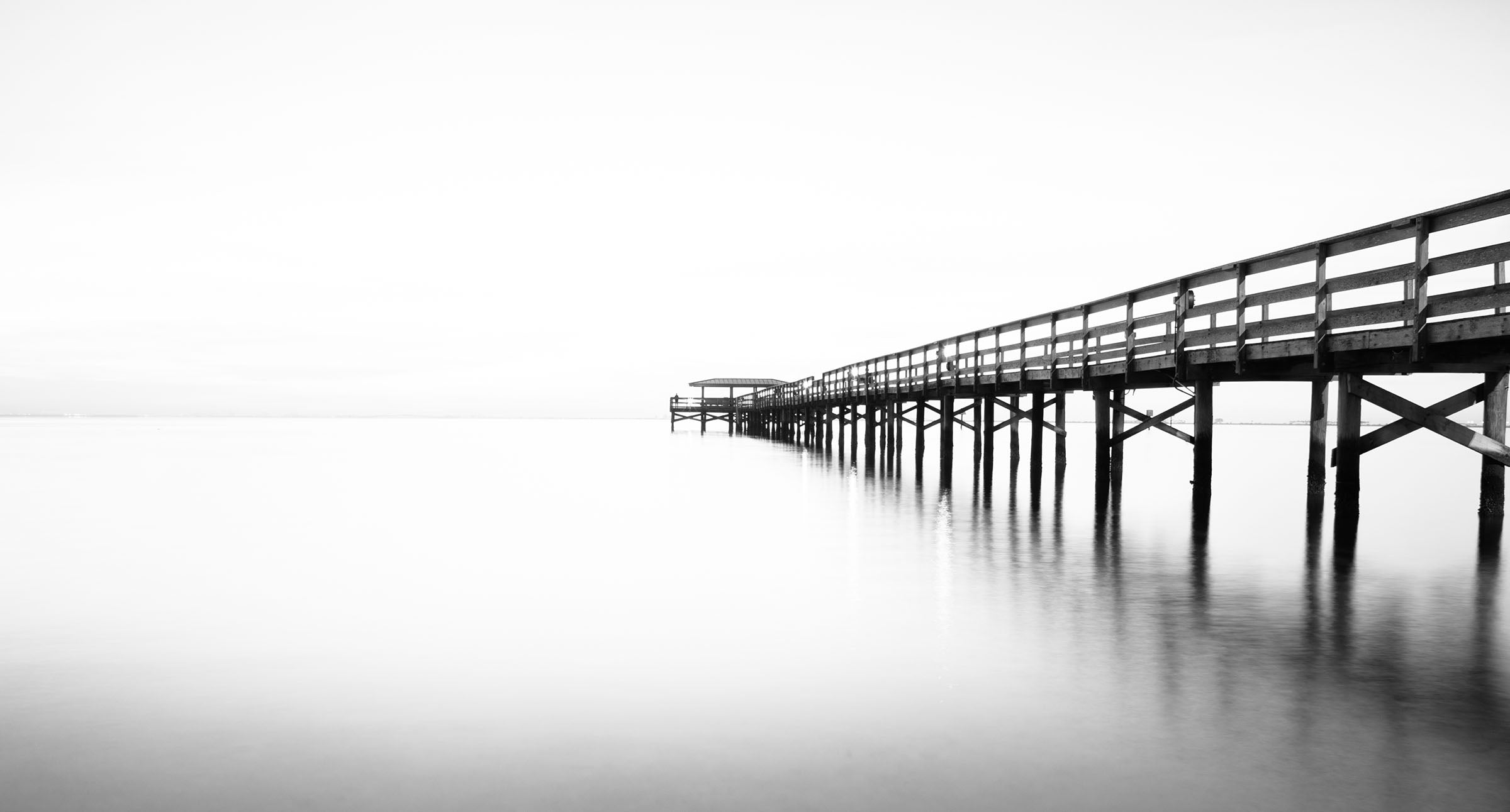 One early morning in Safety Harbor, Florida, I climbed down into the water for this shot and in doing so, used the handrail which was very slimy. It was dark and I couldn't see what that slime was, assuming it was just condensation as I slid my hand along each rail. When I stepped into the water safely, I wiped my hand on my butt without rinsing it in the water first. It was fish guts. When I was on my way back out of the water, I could clearly see where someone had wiped fish guts all over the railing. My hand smelled like I had gutted a fish bare handed. STILL a good morning. 
Every image is available in Square format as well as the original aspect ratio (some available in panoramic). If you can't find the one you want, please contact us and we will assist.  
Note about paper: 11x14, 16x16 and 18x24 is the outside mat size and size frame you need. If you order any larger size in paper, there is no mat included and the size listed is for the paper.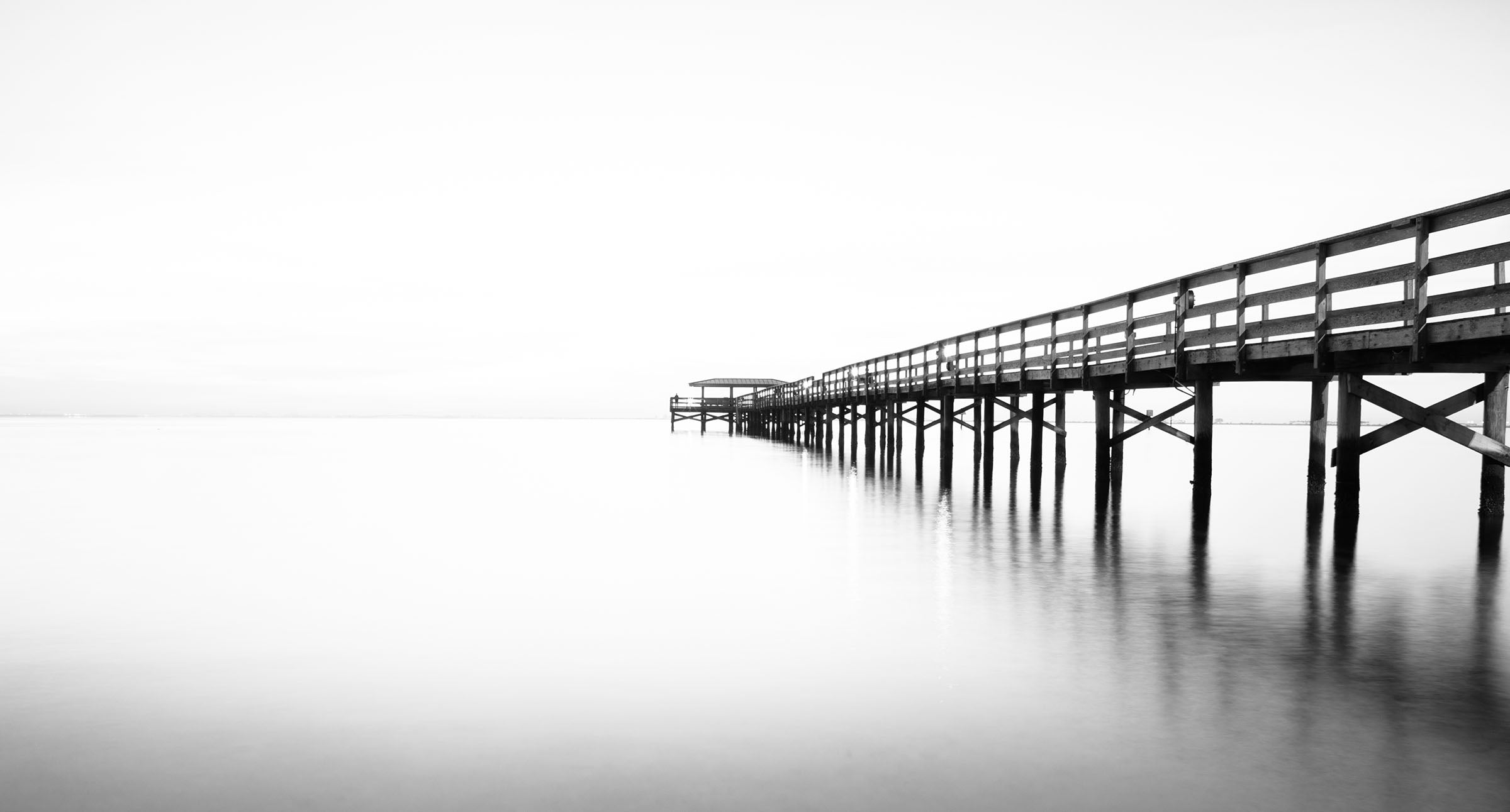 Safety Harbor Black and White Pier
Sale price

$35.00
Regular price
Choose options